AFRICA 2020 SEASON
« I consider that Africa is quite simply the central, global, inescapable continent because it is here that all contemporary challenges collide. It is in Africa that part of the world's shift will be played out. » Emmanuel Macron, November 28, 2017, Ouagadougou.
Africa 2020 is a pan-African and multidisciplinary project focused on innovation in the arts, sciences, technology, entrepreneurship and economy. Education will be a cross-cutting issue for the sharing and transmission of knowledge. This unprecedented Season will promote mobility, will honor women in all sectors of activity and will target youth as a priority. The ambition of Africa 2020 is to create a global emancipation movement through a sustainable commitment built around the values of citizenship.
« The Africa 2020 Season is a meeting place to talk about our fears and desires, our defeats and achievements, our future. Gathering around a Season of nationals from the four corners of Africa is to symbolically take the millennial continental migration routes to rebuild the theater of ebb and flow of ideas, cultures and knowledge. » Edito, The spirit of the Africa 2020 Season.
CŒUR ELITE accompanies the Lelorgne de Savigny College in Provins as proximity coordinator in 2020 and 2021 within the framework of the project entitled « When France and Africa meet ». We contribute to the implementation of pedagogical and cultural actions in favor of the school's students for whom a rich and varied program has been developed by their teachers.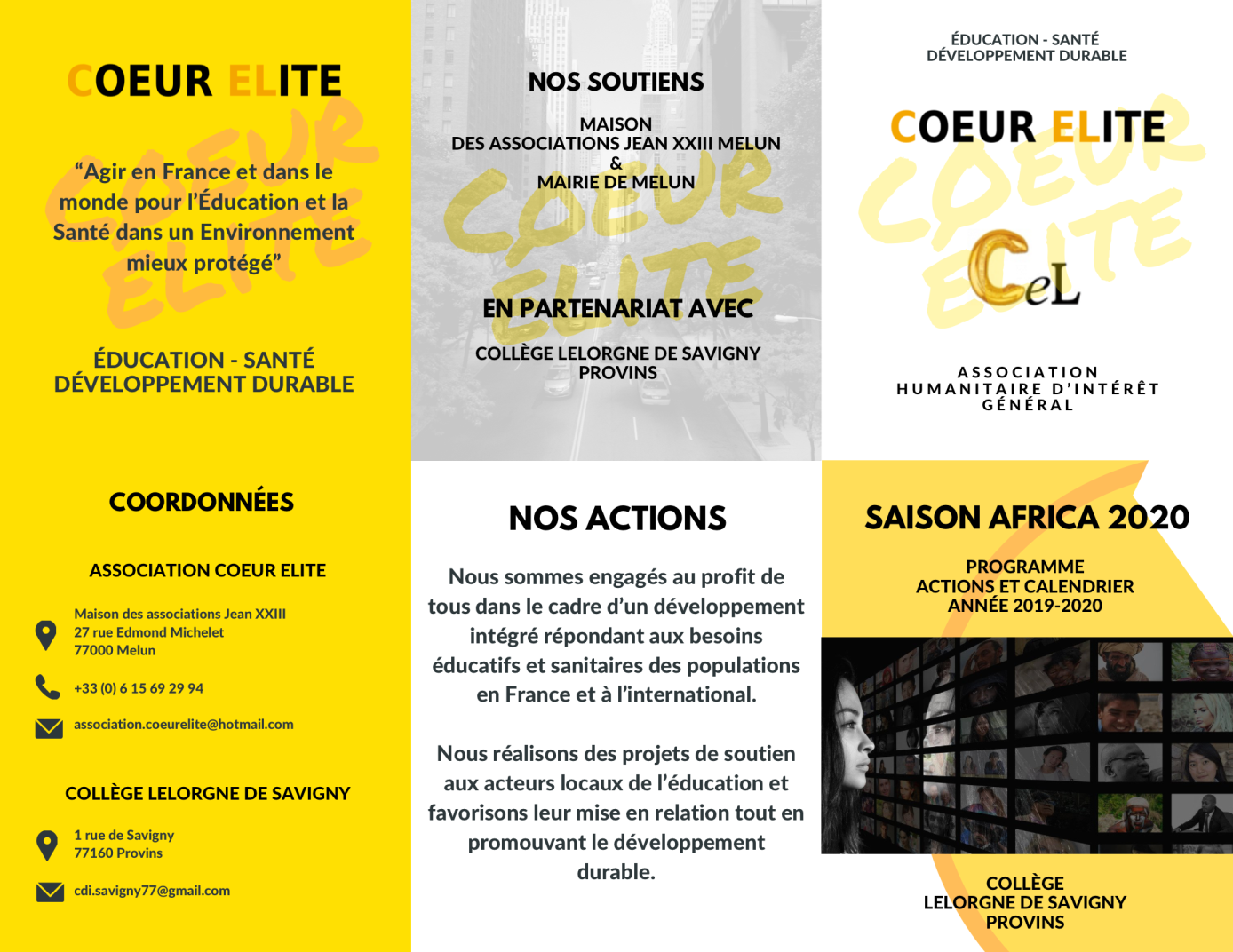 Due to the restrictions related to the health situation of the Covid epidemic, the programme has been changed and adapted to the circumstances.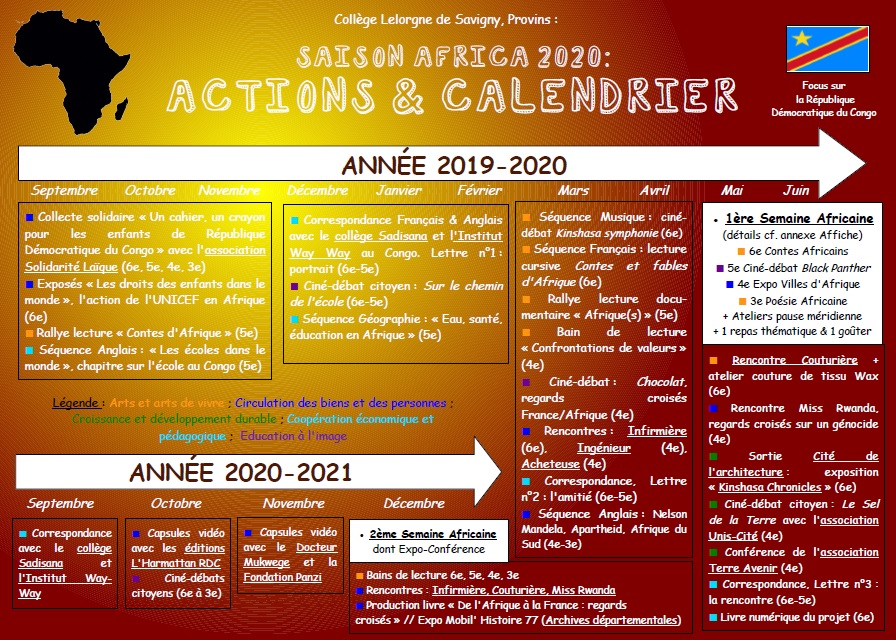 At the beginning of the 2019-2020 school year, we enabled the school to establish a correspondence between its 6th grade students and those of the Way-Way Institute and Sadisana College in the town of Kikwit in the Democratic Republic of Congo. The letters from the students of each school were sent across the continents thanks to our volunteers.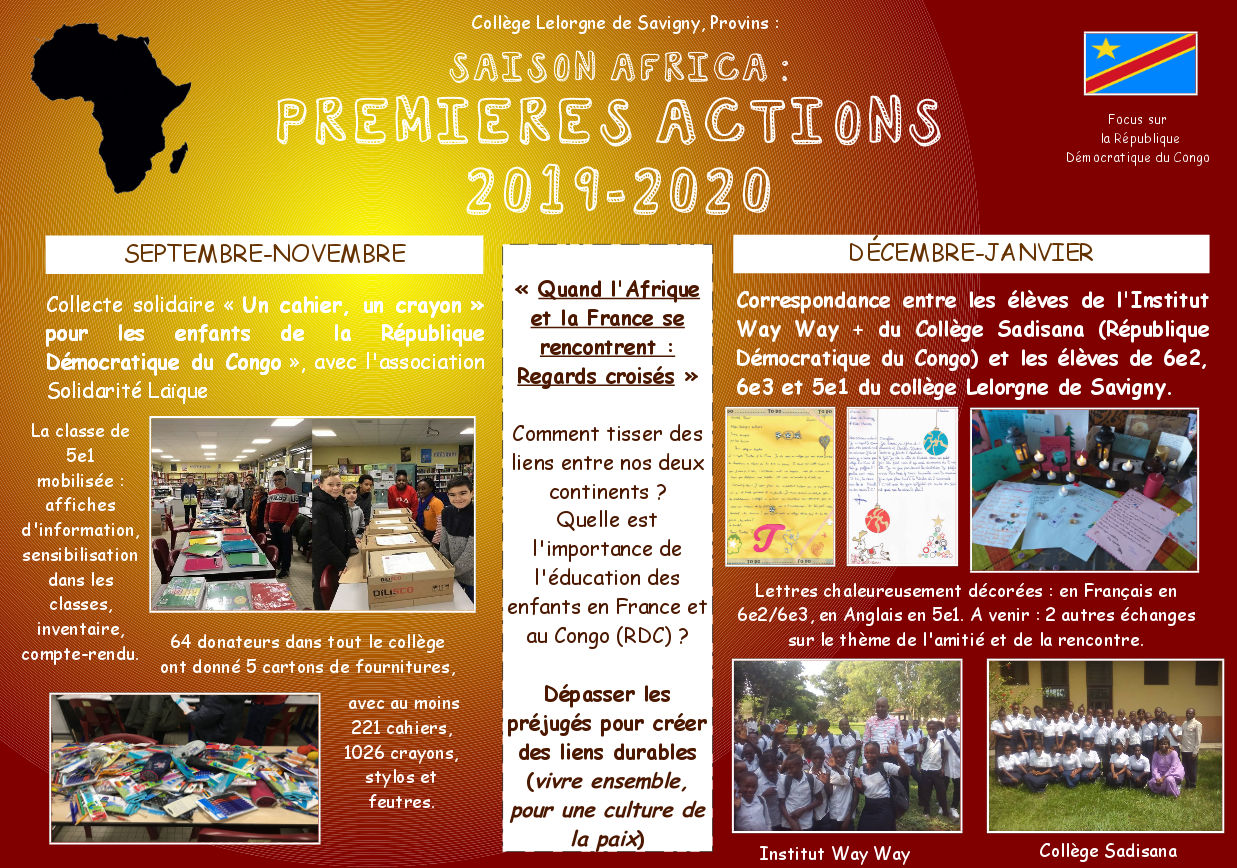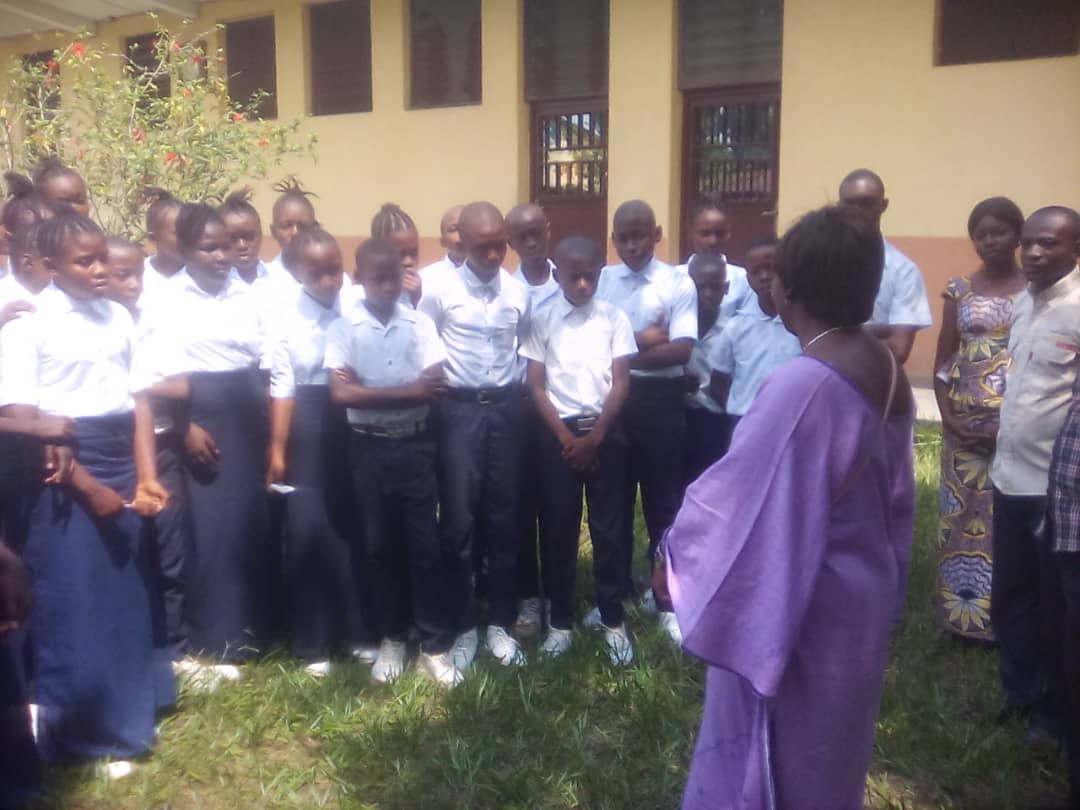 The National Education Ministry selected the most remarkable works and after deliberation, the national jury labelled 274 projects, including that of the Lelorgne de Savigny secondary school: « When France and Africa meet », which can be seen on page 3 of the reference document (éduscol website).
To consult the list of labelled projects, click on the éduscol link below: